I am an ordinary person just like you...
My name is Adrian Reid and I started regularly trading around 12 years ago. I was always interested in the stock market - ever since I played the "Stock Market Game" as a kid of 9 and dabbled with the markets since university. But like most people, and probably like you, I struggled to crack the code and make money from the markets.
I fumbled around unsuccessfully for years doing what my parents did, what my friends did and  following the advice of various gurus. My first years were frustrating and unprofitable.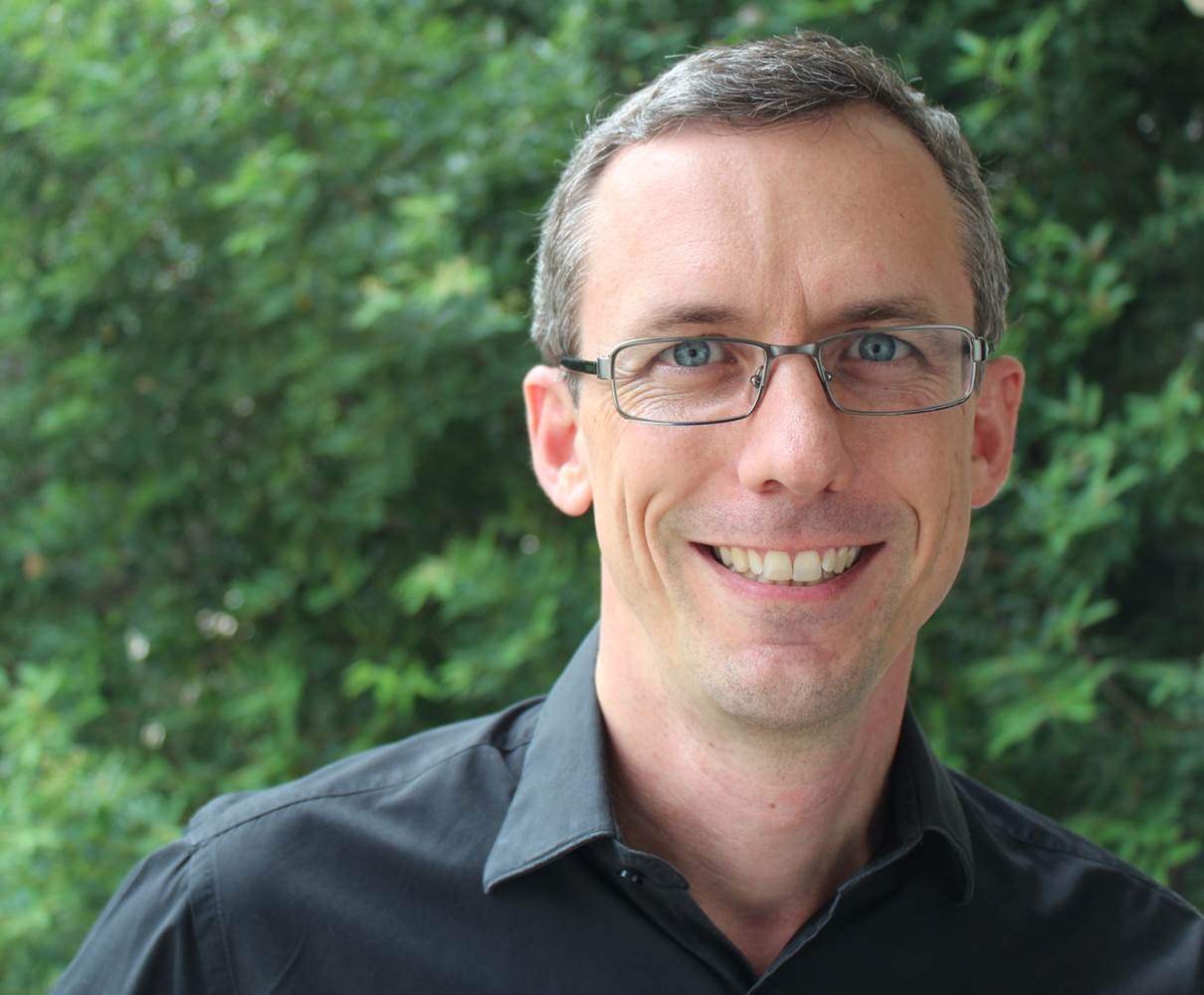 Adrian Reid - Trader, Trading Coach and Founder of Trading System Life
Trading was the path, and I knew there was money to be made. It's just that I wasn't making any of it!
I was never a trader in a bank or hedge fund, or a prop trader.  I was never an investment banker or broker or any of those other unattainable jobs that people associate with successful traders.  I did not come from a wealthy family that had all the keys to financial success. All I had was the desire to change my life and be financially free.

I simply decided that I wanted to learn to trade...
and that's what I did - and you can too!

My First Breakthrough...
After really struggling and being almost ready to give up, I came across a series of books that changed the way I looked at making money forever - they were the Market Wizards books by Jack Schwager. 
What I learned in those 600 or so pages was that trading is a personal game, and that everyone must find an approach that works for them, that suits their personality and preferences. I can't  make money trading your way, and you can't make money my way… unless of course you are my long lost twin!
These books were interviews with the best traders in the world. As I read each interview, it became obvious that each of them was making a ton of money, was totally comfortable and committed to their own style…and they were all different!
Each interview helped me clarify what did and didn't appeal to me. By the time I got through the books I knew exactly what sort of trader I wanted to be. That was the start of my real journey where I designed my own trading system to suit me and my objectives to give me the life I wanted.

I Found My Trading Strategy!
The trading strategy that I have predominantly adopted is Trend Following. I chose this trading strategy because it is simple, it takes very little time each day to execute, and it has proven the test of time. I continue to trade essentially the same system as I designed all the way back in 2003, and it still works as good as ever.
My trend following trading systems backtest profitably over more than 20 years and perform well on all sorts of markets. You may be interested in learning about how this trading strategy works and how you can use trend following for Stocks, Futures or Forex markets. If you want a FREE consultation on Trend Following and how it works - click here or press the button below:


After that it was onward and upwards, I grew my small account large enough to pay off our home, then set about growing it again to free myself from the workforce. I left the corporate world several years ago and now spend my time trading, developing new trading systems, coaching traders and spending time with my wife and kids.

DISCOVERING The keys to trading success...

On this journey I have discovered the keys to success in trading and I would love to share them with you to help accelerate your journey. I have read over a hundred and fifty trading books. You can do that too if you want, but if you want the short cut, click here and get my free download a "The Top 10 Lessons I learned Reading 150 Trading Books".
I have also tested countless trading systems and taken thousands and thousands of trades - and yes, made hundreds of thousands of dollars.
I am just an ordinary guy - I don't have any insider information, I don't get the best / cheapest / fastest executions at the broker, I have never worked in a hedge fund and I was never an investment banker or stock broker. I am just a regular retail trader like you.

I possess something special... & you can too!

What I do have is a really great trading plan and trading system that I designed to suit me. But that is not hard - just rare. I now realise that the best place to start is with your trading plan. I created a video series to explain the benefits and how to create an awesome trading plan. I can show you how to create yours, so you can get the results and life you want - just click the button on the right and get your free video training series

How Can I help You?
I would like to share the process I went through with you. If you go on this journey with me, my goal is that you discover your unique trading style and build a powerful trading plan around it... That is when you will really start making the money.
I also want to help educate you so that you don't fall victim to all the scams and dodgy claims out there. I will never claim you can make 248% in three days or retire next week because it is complete nonsense. The vast majority of claims made out there online are bogus - and once you learn the real keys to trading success you will be able to see them for what they are...complete garbage.

To get you started the right way, I have put together a FREE SPECIAL REPORT which captures the 10 most important lessons I learned on my journey by reading 150 trading books. Download this report now for free - just click the button below.


I would love to hear what the major thing you want to achieve with your trading this year is... Leave me a comment and let me know what you want to achieve in your trading this year. I would love to hear from you.
I hope I can help you on your trading journey.
Trade Well!
Adrian Reid
(Trader, Trading Coach and Founder of Trading System Life)
PS. Please also check out my new website at Enlightened Stock Trading where I have assembled all new resources and videos to help you make money trading stocks.

Return to top of About Me