Licensed To Profit (by Trading in Financial Markets) by Chris Shea, Wrightbooks/Wiley ISBN 9780731406838
by Mak Jeng
(Australia)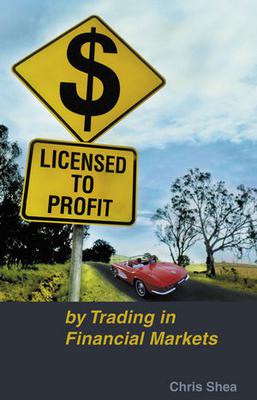 Trading Book Review: Licensed to Profit by Chris Shea. A good 'starter' book with a focus on trading from a behavioral and psychological perspective.
It is written by Chris Shea who is an industrial psychologist and super-trader coach.

It is a good 'starter' book and a useful reminder if your trading discipline lapses.

Chris approaches the topic from the behavioral and psychological perspective which is often just an add on to many systems oriented writings; he covers essential basic concepts in simple layman's terms.

Especially useful in several aspects: it is a compact and concise, very clear explanations of the basics with a focus on developing your trading skills inventory, visuals used to good effect, stresses the importance of measuring and reviewing your performance but relates this to your 'trading apprenticeship' or 'learning curve'.